AFRICAN ELEMENTS NO.20 A + B
AFRICAN ELEMENTS — URBAN LUXURY NO.20 A + B
Each of these 5 luxury apartments were designed as "home away from home" for International holiday travellers. Each apartment is a sensory experience and tells its own unique story of being in Africa- and the middle of the city. Situated in the sought after and vibey village of de Waterkant, the apartments have living areas and roof terraces with incredible views of the city, mountain and Waterfront.
AFRICAN ELEMENTS —URBAN LUXURY NO.155
Behind an old heritage Cape-Dutch dusty pink façade- lies an urban oasis. A secret treasure of old stone walls, high ceilings and old beams, contrasted by a contemporary industrial aesthetic of steel and glass- that resonates with the harbor views. It's beautiful volumes and filtered light are mixed with simple lines and earthy tones to create a luxurious comfort. It's is the best of both worlds: a sheltered sanctuary, and a pool terrace celebrates the city and sun on your face.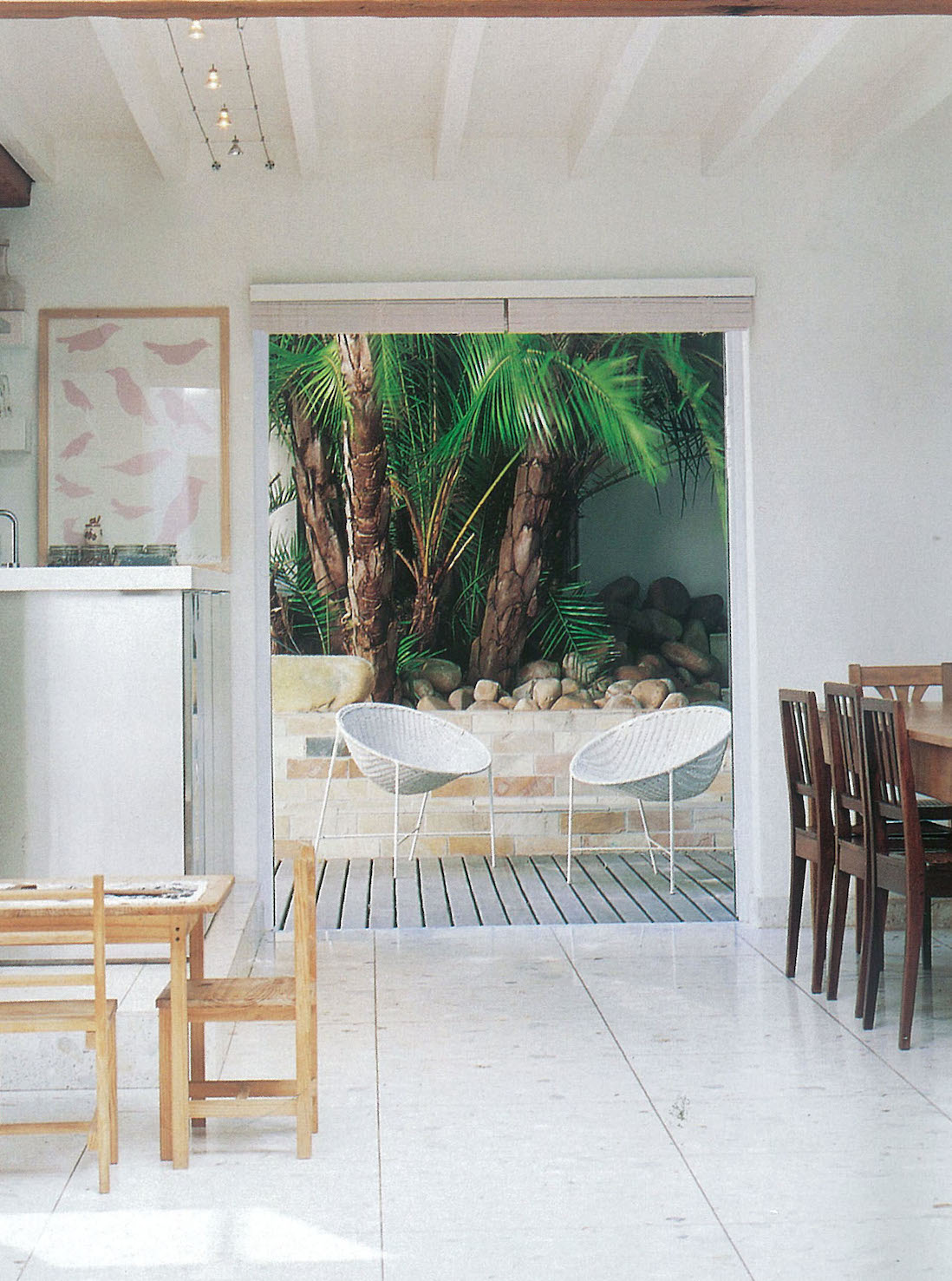 HIGGOVALE FOREST HOUSE
An artist and engineer with the courage to push the limits of design to create a beautiful modern home. We pealed off the roof and remove walls to invite the sky, mountain and forest into their home. A bridge suspended between the studio and home – a walk between the treetops, dappled light, palms and mountain streams. A space of contrasts- chunky beams with a slick black industrial kitchen and a calm Scandinavian interior- a perfect place for light and shadow to dance.
THE ADVENTURER'S HOME
This home has seen many visitors, crazy adventures, big celebrations and fabulous theme parties. In the quiet moments, I love how they take out the best china, crystal and silver, to celebrate life and being family of four. Their fingerprints are all over this home- passion for cooking, geometry, science, space, books and a beautiful choc lab that's as delicious as Sarah's chocolate cheesecake- (which is no small feat)…just like her husbands bravery to row solo across the Atlantic. Home is their safe place, while the world is their oyster.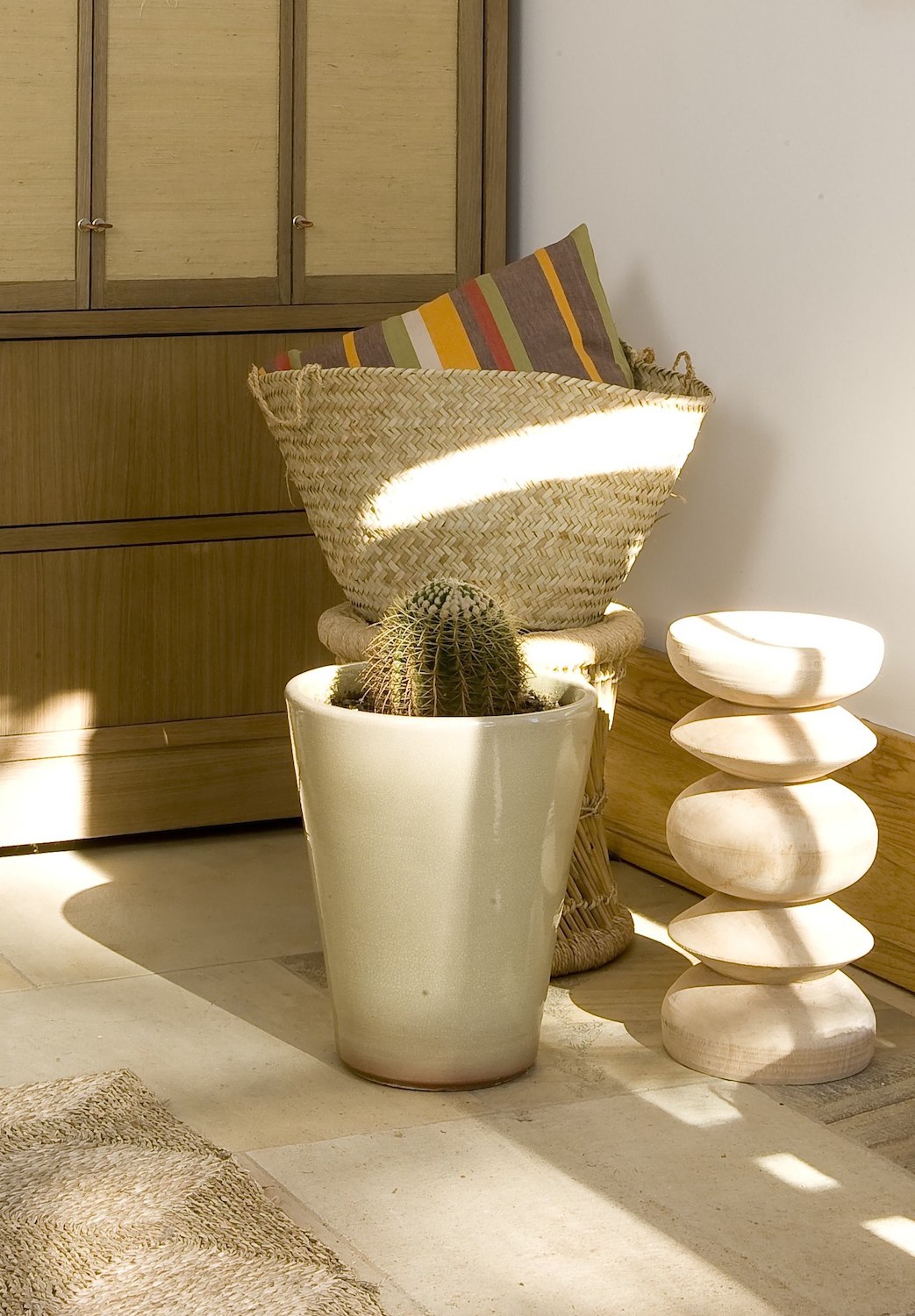 URBAN FARMHOUSE
A beautiful Highveld home — originally designed by Johan Slee Architects — with barn like spaces, high volumes, a deep verandah and sweeping garden. Afternoons of dappled sunlight, family lunches and garden swings. A space for grandkids and dogs. A client with an appreciation for woodwork and detail – we hand crafted furniture with exposed dovetail joints to make him happy. Luxurious charcoal linens, William Kentridge drawings, red wine and fires, compliment each other perfectly in this elegant home.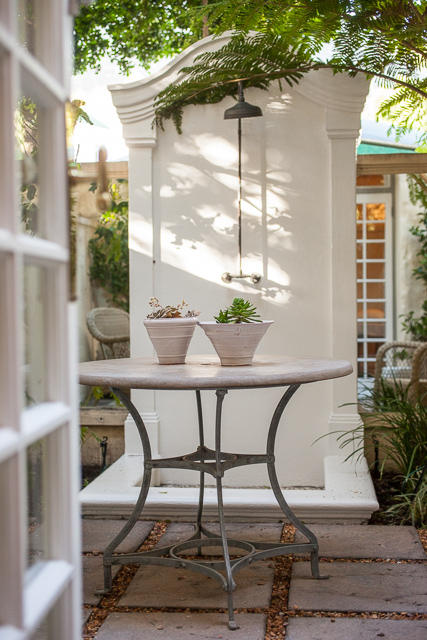 BOUTIQUE HOTEL SPA
Behind an ordinary hotel door, ( and a lounge of crazy colours ), lies a hidden sanctuary. Soft colours, natural textures, scents of African rain and tumbled glass create a harmonious restful environment. The senses are pampered, and the body can find rest on luxurious linen and soft comfy arm chairs.
The delicate lines of the protea are woven into the design, it's petals resemble a crown and in the language of flowers it's associated with change and transformation.
FAMILY GRANDEUR
In amongst the old jacarandas and the dappled light Oaks of Saxonwold stands a "grand ol'dame" that we loving restored into a glorious home. It's a mix of old-world colonial charm, Hampton's chic and European glamour, with black and white marble floors, paneled walls and chandeliers. There are kids and dogs and cats and chickens — and more dogs, all soaking up the sunshine and happily living together. Over the years, this home and garden has matured and bloomed beautifully, with the families added touches of personal charm.
CITY LOFT APARTMENT
New York meets Cape Town in this incredible industrial loft apartment. With unequalled views of city, harbor and mountain, this derelict old boys school was sliced into apartments with dramatic volumes and old wooden floors. We got the old 'chapel', that called for sculptural masterpiece- a 10m high off- shutter concrete wall floating and anchoring the entire space. A seamless flow of double volumes, with doors as walls that disappear, suspended glass bridge and minimalist lines.